Custom makeup bags seem like an easy enough concept, but there is a lot that goes into creating the ideal makeup bag for your business. Creating wholesale custom cosmetic bags is what we do, so we understand how to balance all of the necessary factors so you can have the perfect makeup bag for your brand. If you are interested in custom cosmetic pouches at wholesale pricing then we can help!
Find out what features make the best wholesale custom makeup bags and who can deliver on all of these aspects.

Why Wholesale Custom Makeup Bags?
Custom makeup bags are specialized bags designed to safely and easily carry cosmetics and skin care products. Within the industry, these bags are known as makeup bags, but they can be used for beauty brand, skin care brand, and other businesses.
Custom cosmetic pouches make effective promotional products because they repeatedly remind customers about your business while also possibly introducing your brand to new customers. Custom logo makeup bags do all of this, also while securely carrying cosmetics.
Here are some features to look for when designing your brand's customized makeup bags.
1. Double Stitching in Handle
The best personalized makeup bags have double-stitching. Double-stitching accommodates a heavier load with ease, so when your customers load up a bag with many stuff, that bag can carry the load. The quality of the construction provides peace of mind that your customers will be able to carry glass packaged cosmetics and skin care products with ease, but it also speaks to your commitment to your customers. A well-made custom makeup bag lets your customers know that you value them.
2. Bottom Board
The best leather custom makeup bags feature a board in the bottom of the bag. Why? This simple detail evenly distributes the weight, making it easy to not only carry the bag but also to sit the bag down. The board is usually made of plastic and can be disassembled freely. It also can maintain the shape of the makeup bag. This is particularly helpful if your customers have their hands full.
3. Separate Compartments
If wholesale custom cosmetic bag are intended to carry multiple stuff, the cosmetic bag must feature dividers that create separate compartments. These compartments keep the stuff from clinking into one another which can possibly lead to damage. The dividers paired with the bottom board also make it very easy to carry several stuff at once and make for the highest-quality custom logo makeup bags.
4. Safety and Quality

The best recycled custom makeup bags have a few unique features, like the bottom board and internal dividers that enable them to serve a specific purpose. But the top bags are also made with both safety and quality in mind.The best wholesale custom makeup bags undergo testing intended to ensure the bags hold up under regular use and are safe for your customers and employees.
5. Proven Provider
We've been in the business of creating wholesale custom makeup bags for over 15 years. During that time we have worked with some amazing clients including: Disney, Wal-Mart, Unilever, Dove and so many more. We have a unique setup because we have our own factory. We're a manufacturer with no middle man.
This means we have a high level of control over the manufacturing process, so if you want to alter the design of the wholesale custom cosmetic bag (change the handle length, add additional pockets or closure or do anything else), we can make that happen. Since there are no middlemen, that means there are no additional fees being added along the way. We are able to keep costs down and we pass these savings along to our customers.
Contact us today at [email protected] to get a great wholesale price.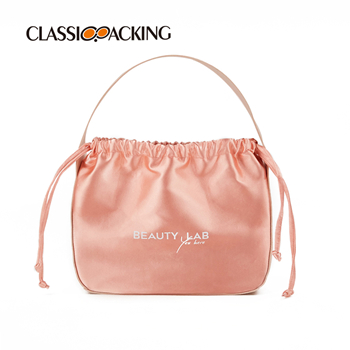 Drawstring Stain Custom Makeup Bag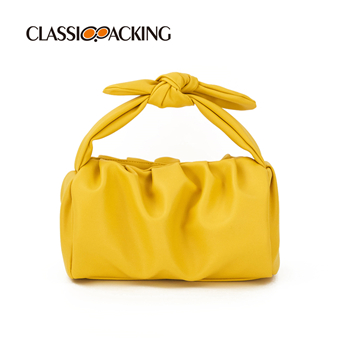 Portable Customized Wholesale Makeup Bag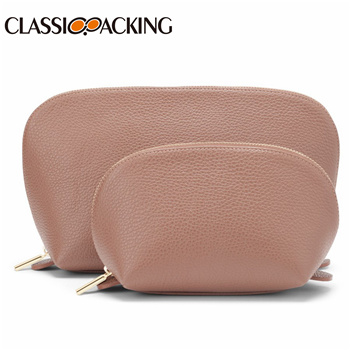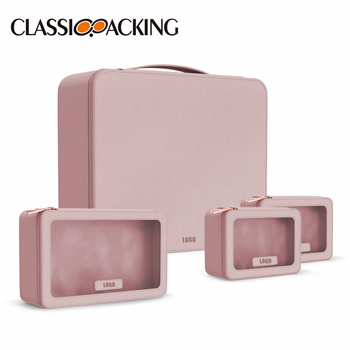 Pink Full Bag Collection Custom Makeup Case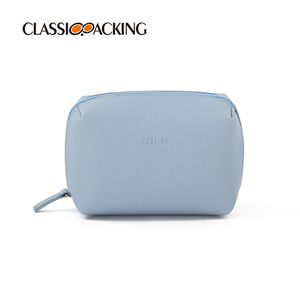 Solid Color Wholesale Custom Makeup Pouch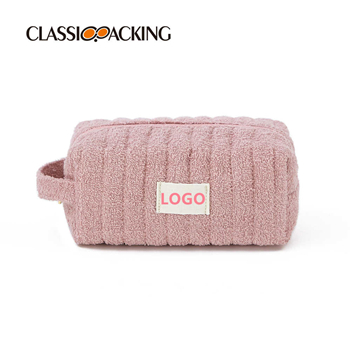 Towel Cloth Customized Cosmetic Bag